Why Choose Us?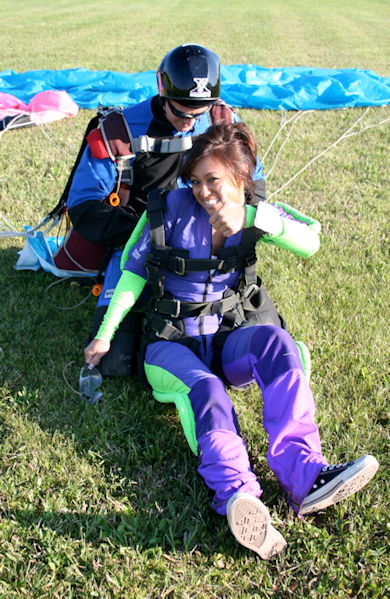 It has recently come to our attention that some of our competitors are trying to imitate us and are copying our tag line-The First Jump Experts
®
This must mean we are doing something right.
They might try to imitate us but they can't duplicate us. We are the
ONLY
skydive center in Central New York with a
PERFECT SAFETY RECORD
and we think that speaks for itself.
Before making a reservation to skydive anywhere, please make sure you do a
Google search.
Check to review histories of fatalities and injuries.
Perfect Safety Record

The First Jump Experts®

The Best Views of the Finger Lakes and Lake Ontario

Upstate New York's most Experienced and Professional Instructors and Pilots

Properly Maintained Equipment and Aircraft

No Experience Necessary

Trip Advisor - Certificate of Excellence

The owner of Skydive Central New York has almost 17,000 skydives. He takes this massive amount of experience and disseminates this knowledge by holding continuing education classes with his instructors on a regular basis to make sure you get the best instructor possible.

We have every confidence that our reputation will bring you back to us. Not only do we believe you'll come back for our safety record but for our history of customer satisfaction. However, don't take our word for it, please read our reviews. We make safety and customer satisfaction our priorities.
Stop by and meet our team. We take great care of our customers and you are going to have an awesome time.