Skydiving as a Career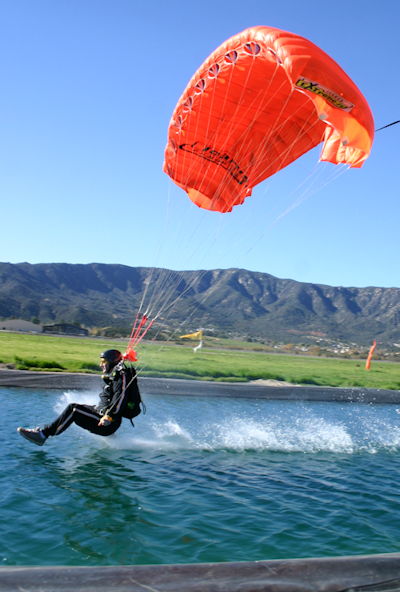 Do you love to travel? Do you love the outdoors? Do you want to be part of an exciting and growing industry where your job can never be described as dull and routine? How about becoming a professional skydiver? Due to the increasing number of people trying skydiving for the first time, the skydive industry is experiencing rapid growth and requiring staff to be adequately trained to meet these demands.
We can train you to become a professional skydiver. Full and part time positions are open all around the country and through out the world. It all starts with your first jump!
Start training for your new career today!
This is a list of typical jobs found at most skydive centers:
Tandem Instructor

Accelerated Free Fall Instructor

Static Line Instructor

Skydive Coach

Commercial Pilot

Skydive Load Organizer

Camera Man

Parachute Packer

Parachute Rigger (Equipment Repair)

Shuttle Driver

Manifest (Office)

Mike, the owner of Skydive Central New York has over 16,500 skydives. He is here and available to share his experience with you. If you are only making one jump, getting your skydive license or if you decide to become an instructor Mike and his staff are here to help. We want to assist you in becoming a better skydiver and an excellent instructor.


Where to Start

The very first step is to make your first jump in order to ensure that you actually enjoy skydiving. Until then it's nothing more than a lot of talk. Do you really just want to talk about skydiving or do you want to do it? The technical term in skydiving for this is "Shut Up and Jump".

After you make your first skydive with us, your next step would be to schedule your second skydive and continue jumping until you achieve your license. To receive your license you must successfully complete all 8 levels of the Accelerated Free Fall Course (AFF). Once you complete AFF you will move on to your Coach Jumps to refine the skills that you learned in AFF until you have at least 25 jumps. After having met all of the learning objectives and completed 25 jumps you will receive your license. Our staff is here to help you achieve your goal of becoming a skydiver. We will walk you through every step of the way so you will never be left on your own wondering, "What's next?"

Once you have made at least one jump with us interested individuals will have the opportunity to attend a free seminar on "Skydiving as a Career". This is your opportunity to sit down and meet with the instructors at Skydive Central New York and find out everything there is to know about being a Skydive Instructor and ask any questions you may have. This seminar will include:


What you can expect (the good and the bad)

What ratings you need to get

How long it really takes to get your ratings

How much money you can make (No, you will not get rich as a skydive instructor. We do this because we love it and sitting behind a desk every day sucks.)

Job placement assistance for the right individuals

And much more…